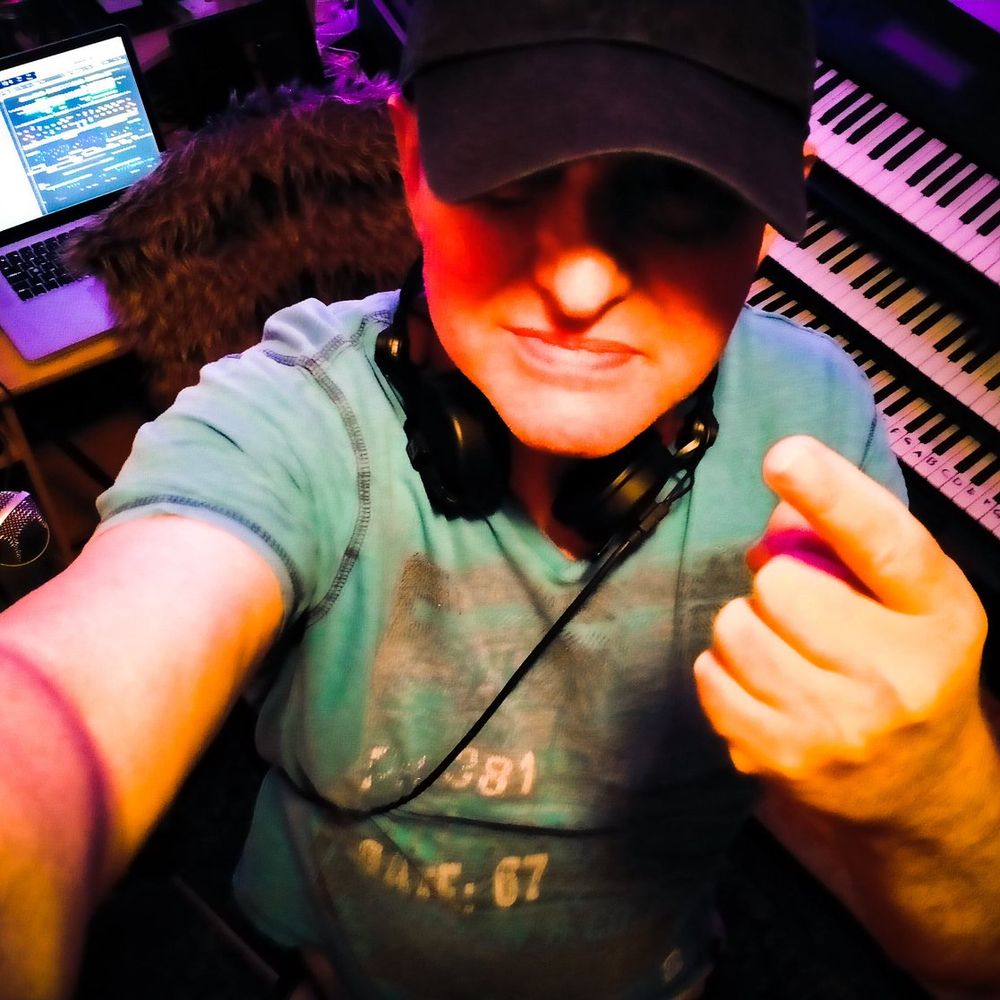 Brad Grobler
Biography
Brad Grobler is Music Producer, Singer-songwriter, Mixing and mastering engineer based in The Netherlands, originally from Johannesburg South Africa. A pioneer in Remote Music Production.
Highlights from Brad's music career includes working with some of the best in the game. Allan Walker (NO), Hardwell (NL), Tiesto (NL), Scooter (DE), Maxi Priest (USA) , Ayumi Hamasaki (Japan), Dance Nation (NL), RIO (DE), Rednex (DE), Aquagen (DE), The Sunclub (NL), Neophyte (NL), Evil Activities (NL), Zany (NL),Fluitsma & Van Tijn (NL), Vinzzent (NL), Mark with a K (BE) to mention a few. 
As a songwriter Brad, alongside with partner Rob Janssen, Brad scored the first big dance hit with the Dance Formation – Dance Nation – 'Sunshine'. 'Sunshine' was a top 20 hit around most the modern world, and was 8 weeks number 1 in the ODC Germany, and charted in many many countries. The Follow up "Dance" spent 10 weeks at number 1 on the ODC Germany and also charted in many countries. Dance Nation have released many successful singles & albums since then.
Brad and Rob, alongside Jo Van Galen (BajaBeachClub) also wrote and produced Becca – 'You make me feel', which went to number 6 on the USA Billboard Dance Chart (USA). Brad and Rob were also nominated for a Juno Award (Canada's Grammy awards) with a remix for Elissa – 'The Light'. 
On Radio 538 (The Netherlands biggest Radio Station), Brad & Rob have had 8 Dance Smashes, a prestigious vote on the best Dance Tracks around. Also several performances on Top Of The Pops (back in the day).
Brad, alongside his friend Mr. Z scored a number 1 hit on Radio Fun X with Mr. Z – 'Earth Angel'. Brad sang and produced the track.
Brad & Rob has also produced 3 albums for Japan, and toured 2005,2006 and 2007 in Japan as Dance Nation & DanceNation DJ Team. 
2008 – Brad Grobler sang on the big hit from Evil Activities – Nobody said it was easy. Brad also wrote and sung on Big hits from the Dutch Hardcore & Hardstyle Dance Music scene. Neophyte – 'Coming Home', Evil Activities, Zany, Coone, Mark with a K, The Viper, DJ Rob and more… 
As a singer Brad Grobler has performed on many releases, and large festivals and events : Sunrise Festival Poland, Sensation Black Amsterdam, Park Pop, Lotto Arena, Antwerp to mention a few. 
In The early days, 90's, Brad was in the South African Band - Shout! and also formed Familiar Strangers, and FM Strangers. He had a no1 South African Chart Hit Record with his song 'Dont Dance' in South Africa (when he was 20years old), and toured the continent at a young age. Brad has been writing and in the studio since 16 years old.