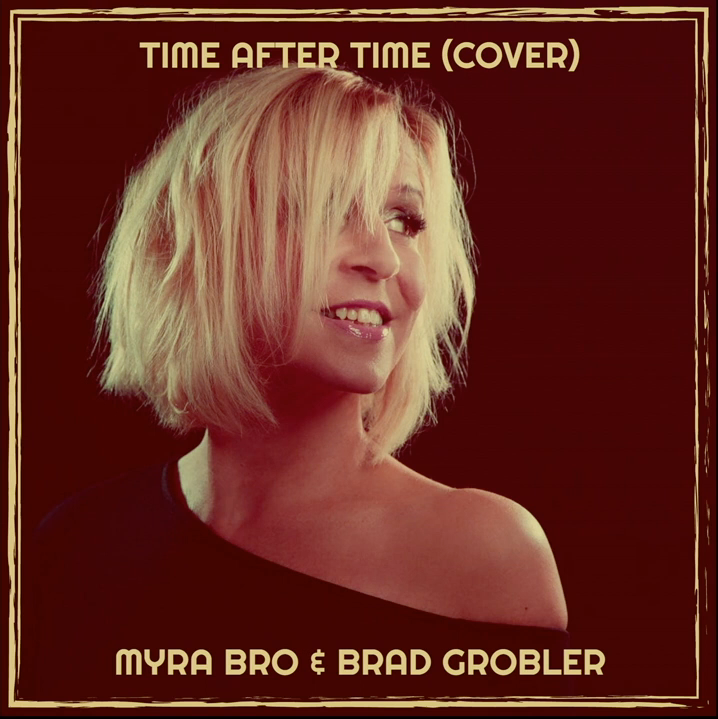 Out Now January 2022, 'Time After Time' (Cyndi Lauper DanceVersion)
Produced and mixed by: Brad Grobler
Vocals By: Myra Bro & Brad Grobler

Stream and Listen Here:
https://open.spotify.com/track/1cpCE9pDZ4zKMq0WeHrOXU?si=77746c0ba4914677

Myra Bro (Spotify Profile):
https://open.spotify.com/artist/656iZvHrXZuxajuLVsMKuQ?si=d01jazueRiiRP0OqEXbTEA

Brad Grobler (Spotify Profile):
https://open.spotify.com/artist/7HeMvWmuIGAneY79lp3iqC?si=pStyba8ZQwm7R-RUWUb30Q

Myra Bro:
I'm a singer/songwriter based in The Netherlands. Music was always very important in my life. From when i was little i could sing all day.

Singing has always been my passion. But a few years ago i got a stroke and had to learn to speak again. My speech was very slow and my voice was different. I had to discover my voice again during rehabilitation. After a long time and many hours practicing my voice got better and better. Then i decided to focus all my spare time on singing and also joined a pop choir to learn to perform and the basic singing techniques. After a year with the pop choir i wanted to learn to sing better so i took private singing lessons and began recording my voice at home.

By many hours practicing and help from the nice and helpful people around me i am now getting the chance to make singing my career as a Freelance singer/songwriter. Enjoy my music collabs on Spotify.